Complete Equipment & Branding Solutions
Complete

Equipment & Branding

Solutions
Royston Group brings a collection of industry leaders in the outfitting of retail environments, laboratories, and in the production of exterior signage.
UNPARALLELED EXCELLENCE
Our Diverse Portfolio Built for Retail Spaces & Beyond
For superior store interiors, Royston LLC sets the pace with the creation of first-class, modular fixtures for the entire retail space. For convenience stores and grocery outlets, Southern CaseArts is the premier manufacturer of innovative refrigeration units that lead to better shopping experiences and increased sales. For showcasing your brand outside the store, SignResource is the image expert when it comes to exterior signage. For all your laboratory requirements, Hamilton Laboratory Solutions offers the most comprehensive collection of products available for today's research and testing facilities. Learn more about how any one of our companies can help you by just clicking on the company you are interested in.
Royston Group can support retail and laboratory customers throughout the United States and Canada with unparalleled solutions at competitive price points and lead times. We operate as manufacturing facilities in the Upper Midwest and on both the Atlantic and the Pacific coasts, as well as in Mexico.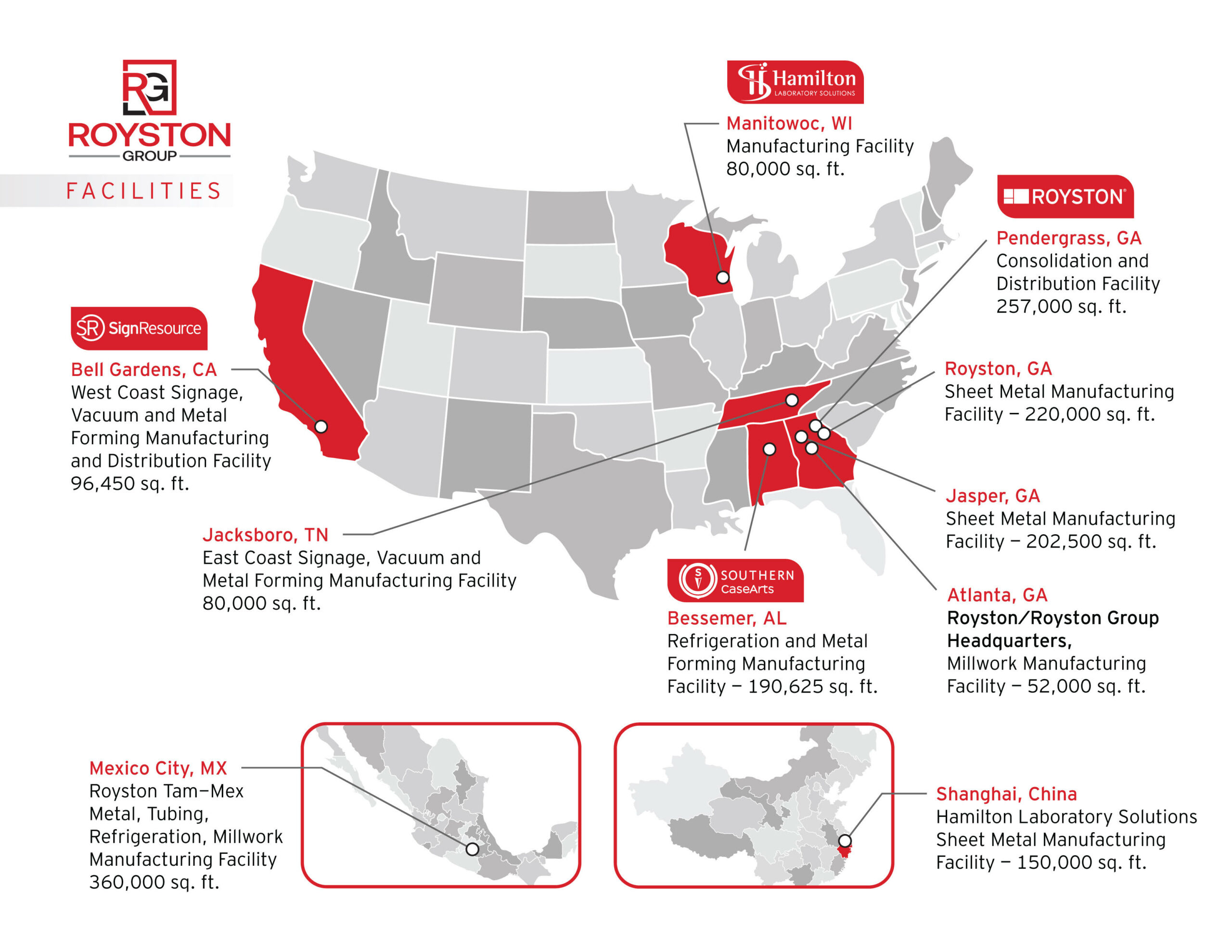 Royston Group can provide the resources and talent to accommodate any situation whether your business is local, regional, or national.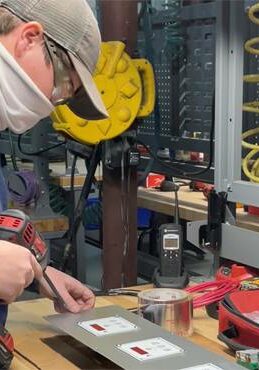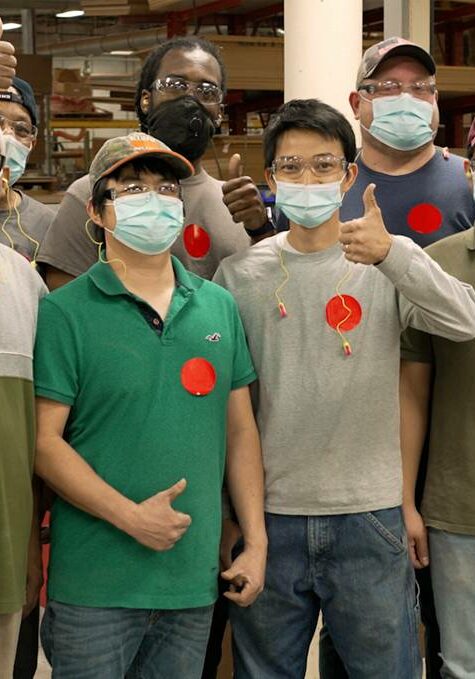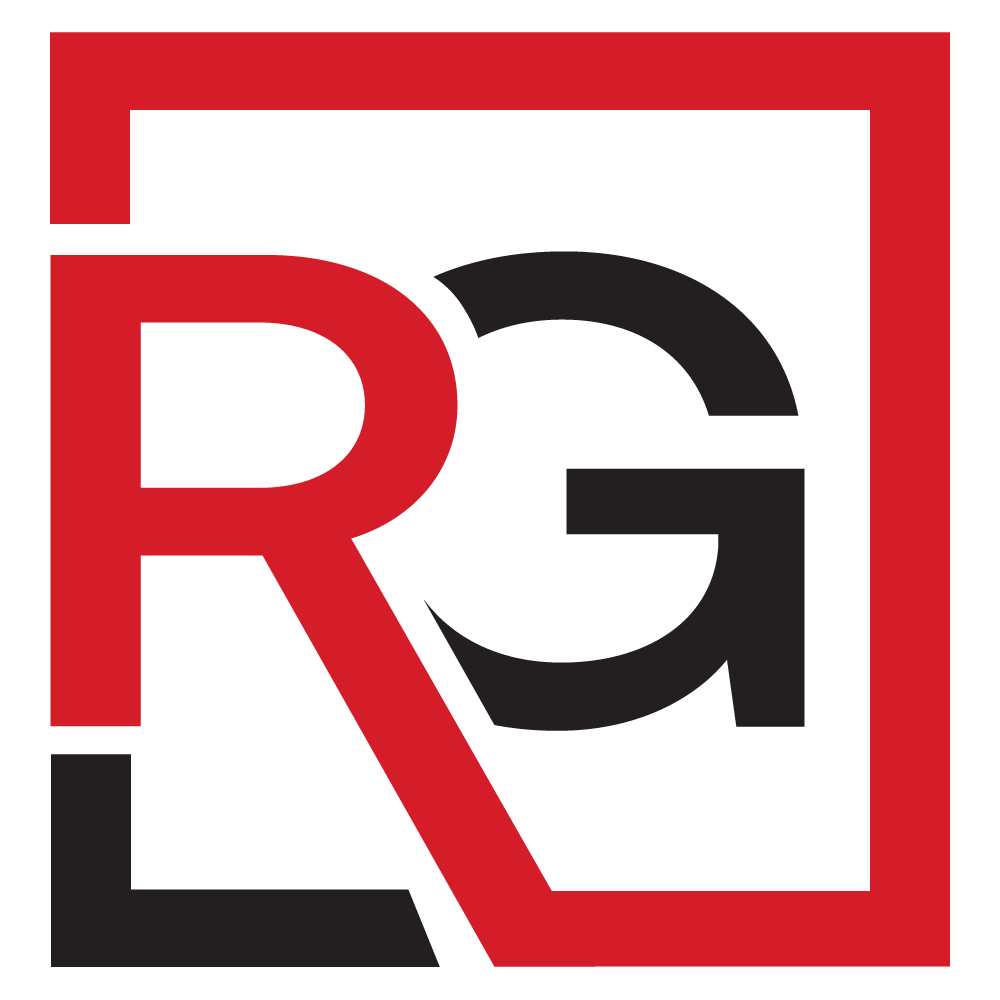 Royston Group is not just a workplace, but a community of innovative thinkers and passionate contributors. We believe in harnessing individual strengths, fostering talent, and empowering our team to achieve collective successes. As we pave the way with industry-leading products and unmatched service, we invite you to be a part of our legacy. If you're a driven individual ready to make a mark, we'd love to welcome you aboard. Join us in shaping the future of retail and research spaces, one project at a time.